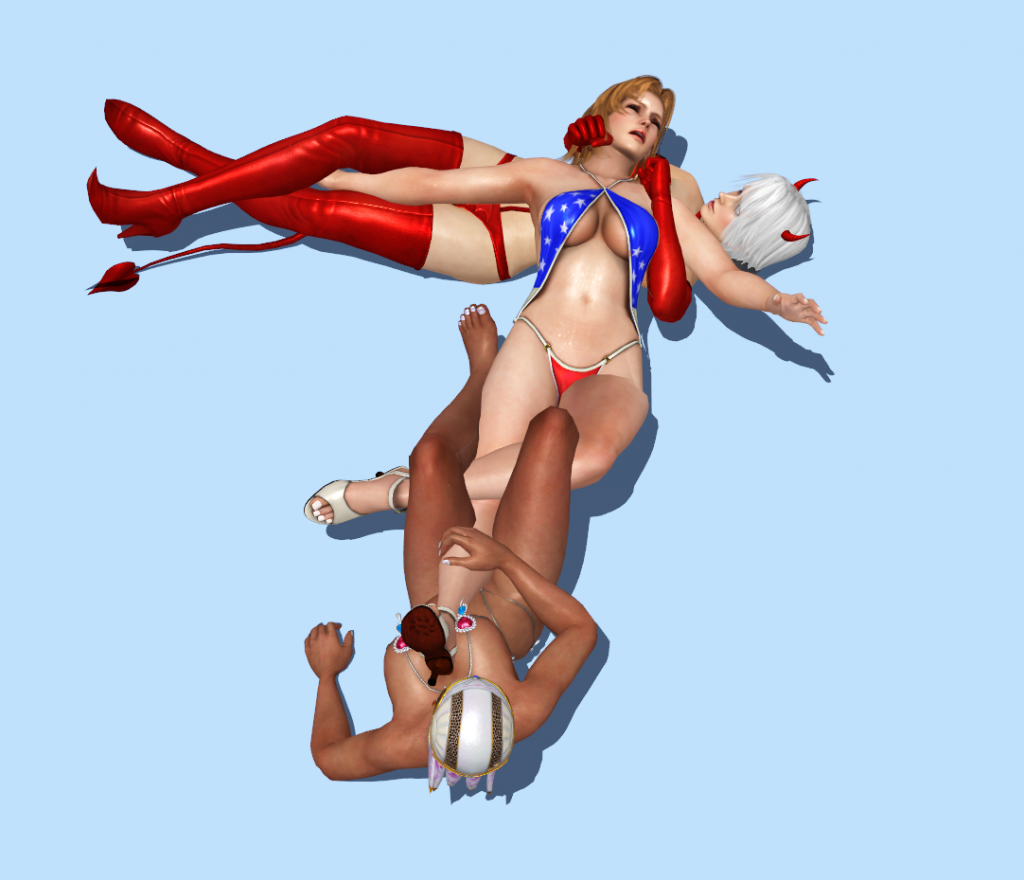 Get a ringside seat as the DOA ladies lock up in a high flying, bone snapping, no holds-barred Pro-Wrestling extravaganza!
*161 Poses - the largest pose collection to date. Featuring new moves such as the "Scorpion Deathlock", "Vertical Suplex", "Side S.T.F."
and the painful "Reverse Arm Break"!
*Double team moves - 2 on 1 and 2 on 2 double team moves exclusive to this set featuring the "Double German Suplex", "Double Flying Clothesline" and
even special, self-created inventions such as the gruesome "The Nightmare Clutch" and the "Double Surfboard".
*336 images - an entire year's worth of Dead Or Alive action right at your fingertips! 336 high resolution, highly detailed full color screenshots captured from
multiple angles for your viewing pleasure.
*TONS of hidden content and bonus features such as guest submissions, additional poses and even a tutorial section created just for this set!
Do you have the guts to handle this much girl on girl Pro-Wrestling action?
Find out HERE:
www.mediafire.com/?2qs3w14eepk…